Do you want to make a difference?
You want to know what kind of employer we are and what it's like to work at eos.uptrade? Or why our employees like working here, and what their daily tasks and challenges are? Get a first glimpse right here.
Hi, we are...
... a dedicated team with one goal: to improve the travel experience of passengers with smart mobility solutions.
Yet we are all wonderfully different: Some of us love 'Mett' (minced raw pork), while others prefer vegetarian or vegan food. Some of us are Apple aficionados, others are more into Windows. Some are early birds, others are night owls. But we also have a lot in common: We celebrate our legendary 'Mett Party' as a team. We have strong opinions when it comes to technology but are always open for new ideas. And together we will always 'catch the worm'.
But above all, we are experts from a wide variety of fields who have one thing in common: enthusiasm for products that make life easier for millions of people.
What we offer you
Flexible working
Should you start later or end your workday earlier than others, no one here will roll their eyes at you. Our employees all get a fair working time account without core hours for a maximum of individual flexibility so that we achieve a healthy work-life balance. If you do have to work late, you will be paid for your overtime or can simply make up for it on another day. We always try to make it possible for working hours to be optimally adapted to the individual circumstances of our team members.
Mobile Work
We have already been operating in teams distributed across different areas – remote or hybrid – for many years and will continue to do so in the future. At the same time, we appreciate working together at one of our beautifully located sites and having a chat at the coffee machine. That is why we say: home office, mobile work or office or a little bit of everything – it's your choice. Our goal: more mobility and flexibility – also at the workplace. Thus, for most positions it doesn't matter if you live nearby; the main thing is that you are willing to visit one of our locations every now and then, such as on a Team Day.
Family-friendly structures
Our flexible working time models go hand in hand with a good work-life balance. We know that we perform best when our personal life and job are in balance. In addition to overtime compensation and 30 vacation days, we offer our staff special leave days in challenging life situations. Parents receive an annual allotment of child sick days with paid time off. There is also a monthly subsidy of 50 euros for each child in a day care centre ('Kita').
A meaningful job
We have a goal in mind, and we pursue it with every step we take. We are convinced that the quality of life – especially in cities – is sustainably improved when there is less traffic. Our ticketing products help people to opt for the 'greener' option day after day. With the solutions we have developed, we are already changing mobility in several major cities in Germany – and we are just getting started.
Extensive onboarding
From day 1, your mentor will be available to answer any questions you may have, and you can ask them at any time: "How do you do it here at eos.uptrade?" Usually it is someone from the team who is already very familiar with the processes and tools. eos.uptrade always has helpful colleagues who will be happy to help you if he or she doesn't know what to do. The first days are characterized by many "welcome" meetings: In our onboarding meetings we show you how we work at eos.uptrade.
Workation
For the first time in 2022 we offer the possibility of a workation in the EU/EEC area. Workation - composed of "work" and "vacation" - is a combination of work and vacation. It is not about mixing the two, but about the possibility to stay at the vacation location and work from there, if desired. Or (even without a vacation) to work mobile from abroad. Thus we create another possibility to bring work and life in line.
Further benefits
Internal & external training
Workplace health initiatives
Mac, Windows or Linux environment
Employer's contribution to company pension plan (bAV)
Legendary events
Discounted public transport ticket
Bikeleasing
1 additional vacation day and option for a sabbatical after 5 years
All offices in top locations
You will fit in with us if...
Simple sounds boring to you – instead, you love overcoming obstacles and prefer to climb mountains together? Then you are one of us. We don't stick to the status quo just because something works. Instead, we want to find out if it can be done even better.
Challenge accepted?
Our logo may be blue, but we are green at heart and try to put this attitude into practice. Our goal is to get the cars off the roads. Together, we are shaping the innovative transformation of mobility to promote the use of public transport. Every little step helps. When you work for us, you actively promote issues such as sustainability and climate protection.
Do you want to further develop your own potential? Do you love a wide range of different tasks and want to apply your talent to meaningful projects? Do you want to learn new tasks and be part of innovative mobility projects? Then you have come to the right place: The mobility industry is constantly on the move, and we are one of the trailblazers.
We also don't miss out on celebrating. We are known for legendary events such as our 'Mett party', class trips or Christmas parties. But we don't always need a special occasion; it's enough that we are a sociable team that enjoys spending time together – even after work.
Your future workplace
A central location is at least as important to us as it is to you. If you want to come to the office – whether in Hamburg, Bremen, Lübeck or Dresden – then eos.uptrade is always easy for you to reach.

Together with our partner Hacon, we can also offer an office in Hannover.
How we work:
Central locations & of course easily accessible by public transport

In bright offices for each team, with common areas to get together

At ergonomic workstations with electrically height-adjustable desks and all the hardware you need

Always up-to-date thanks to the latest technologies and software

In a great team atmosphere, sometimes also for a casual after-work drink – e.g., on our terrace above the rooftops of Hamburg's city centre.
… or from everywhere in Germany as part of mobile work, e.g., at your desk at home.
Do you have any questions?
Didn't find the right job? Or do you have questions about the application process that are not answered in our FAQ? Feel free to contact us anytime for everything you need to know about a career at eos.uptrade!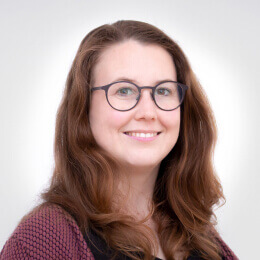 Dear recruiters,
Please understand that we cannot accept unsolicited applications.