Application - FAQ
Do you have questions about the application process or working at eos.uptrade in general? We hope you will find all the answers here. If you have any further questions, please do not hesitate to contact us.
Can I also submit an unsolicited application?
Yes! Browse our job openings to find the job posting 'Unsolicited application'. Here you can apply via our form and specify your desired position.
If you are sending an unsolicited application, we would appreciate the following information:
In which field would you like to work?
What is your previous experience?
Through which of your skills can you support us?
How did you hear about eos.uptrade?
Can I apply for more than one position?
Of course! If several of our job openings match your profile and skills, feel free to apply multiple times. Together we will find out which position suits you best.
German is not my native language. Can I apply anyway?
If you are proficient in English, we'll be able to communicate and work together just fine. Feel free to contact us, we're looking forward to hearing from you!
What documents/information do I need to submit with my application?
Your current CV, your salary expectations and, if applicable, work samples such as a GitHub account.
What happens after I submit my application?
After you have sent your application, you will receive an automatic confirmation of receipt. We will review your application documents and contact you as soon as possible. This is generally followed by an interview with our People Recruiting Team and the respective department, as well as a meeting to get to know the team.
Do you conduct suitability tests?
For some of our positions, there are tests in the application process with various tasks that we use to test your professional skills, depending on the field of work.
What opportunities do I have as a job starter?
Job starters and career changers are also welcome. For many positions, we welcome applications with a variety of prior experience. In addition, we always have exciting positions for working students. Take a look at our job openings!
How does your onboarding process work?
First of all, we will introduce you to our company and our products in detail during an onboarding week. And for the first few months in our company, you will have a mentor to help you get to know the company better. For more details just browse our Insights section.
Is there a dress code?
Definitely not! There is no dress code either for job interviews or in the office. We work the way we feel most comfortable.
Do you have any questions?
Didn't find the right job? Or do you have questions about the application process that are not answered in our FAQ? Feel free to contact us anytime for everything you need to know about a career at eos.uptrade!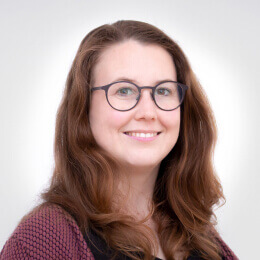 Dear recruiters,
Please understand that we cannot accept unsolicited applications.